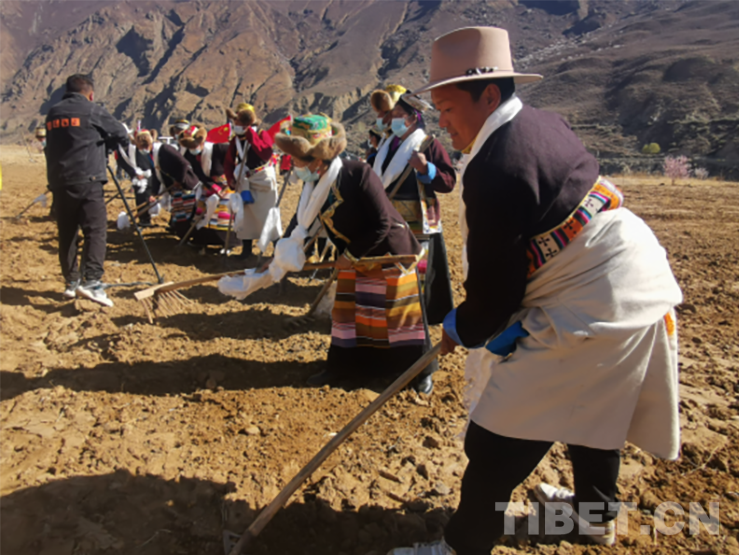 As an important part of Tibetan farming culture, the Ploughing Festival symbolizes the beginning of a year of farming activities.
Gongkhang Village, Lingda Township, Gyacha County, Lhoka City, Tibet Autonomous Region is a new village built for poverty alleviation relocation. It consists of 369 households and 1,296 people living in poverty from Gyacha County, Qusum County, Lhongzi County and Comai County. In July 2018, all the villagers settled in.
On the morning of March 30, Gongkhang Village held its first Ploughing Festival in four years since people moved in.
At the event, the crowd wore Tibetan golden flower hats, dressed in Tibetan Pulu costumes, some held rakes and hoes, some others drove tractors. They performed various traditional customs such as eating chema, drinking highland barley wine, offering khada, dancing the Guozhuang dance, ploughing fields, and sowing seeds to celebrate the first Ploughing Festival.