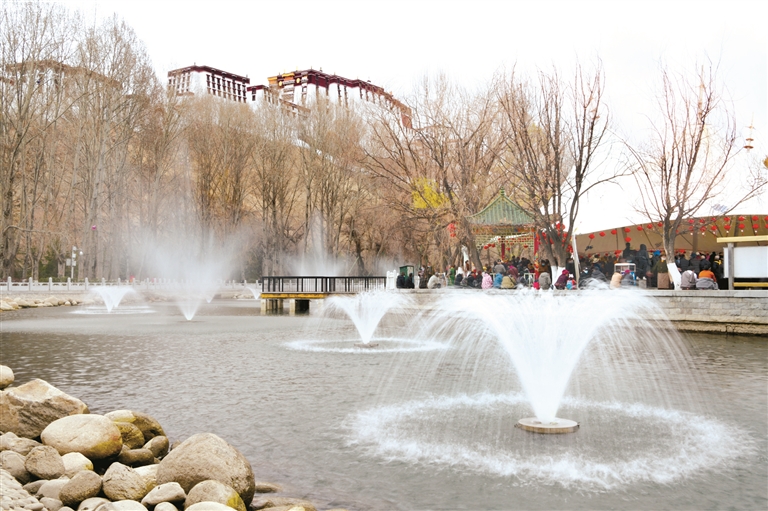 Panoramic bird's eye view of Chengtang Town, Dingkye County, Shigatse City, Tibet Autonomous Region.
In recent years, Dingkye County in Shigatse City, Tibet has made efforts to improve its living, employment and tourism environment. While stepping up efforts in controlling environment pollution, protecting natural reserves and wetlands, the county also accelerating the construction of Chengchang characteristic town, and the cultural and tourism industry show a prosperous development trend.
In 2020, the county receives a total of 34,700 tourists from across the world and a tourism revenue of over 9 million yuan.