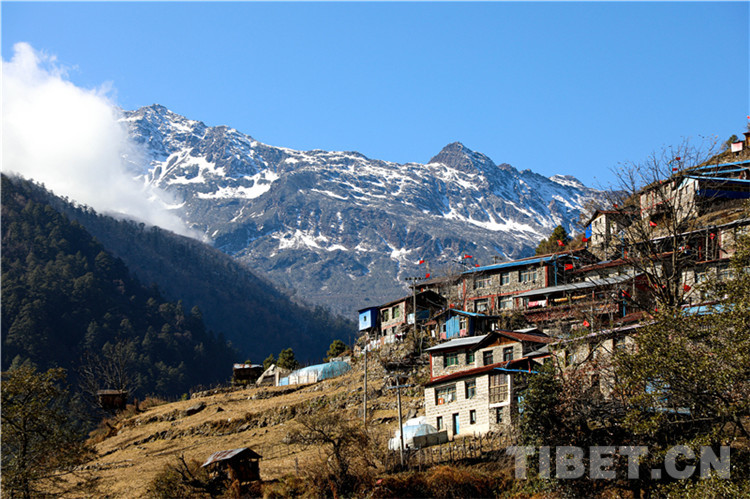 Beautiful Zhentang Town, Dingkye County, Shigatse City, Tibet Autonomous Region.
In Zhentang Town, Dingkye County, Shigatse, Tibet Autonomous Region, a group of people in navy blue shuttles through the fields of the village all year round, maintaining the safety, harmony, and stability of the area under their jurisdiction. They are the police from the Zhentang Border Police Station of the Shigatse Border Management Division of Tibet Autonomous Region.
At the beginning of its establishment, the villagers did not know much about this new group, and they were a little repelled by them and it was also difficult to carry out the work. Enhancing villagers' sense of their identity became the police station's top priority. The police from the station were determined to earning villagers' trust from small things and practical work.

The winding Pengqu River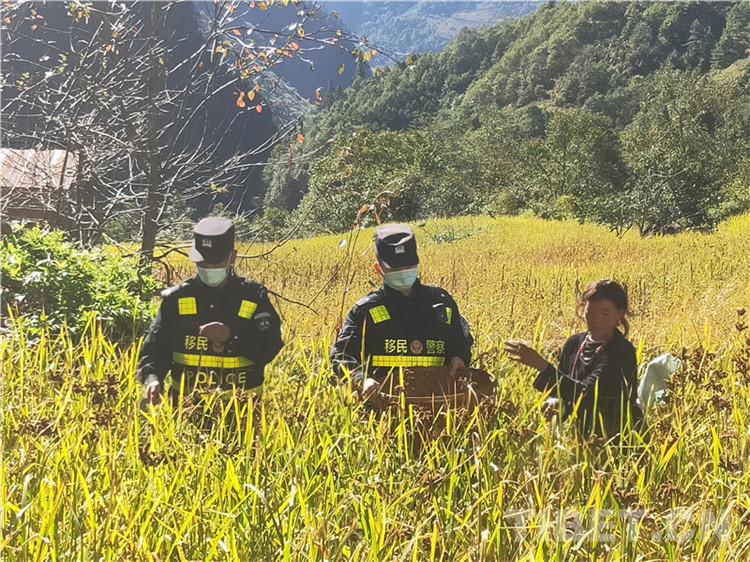 Police are helping villagers with farm work.
The police tried their best to broaden employment channels for the local Sherpa people, teach them agricultural knowledge, guide the villagers to open five Sherpa restaurants, six family hotels and characteristic ethnic handicraft shops, which attract more tourists and allow more Zhentang specialty products to be sold outside. Now, the per capita net income of Zhentang Town has increased from 3,000 yuan six years ago to more than 20,000 yuan today, and the town was lifted out of poverty in 2018.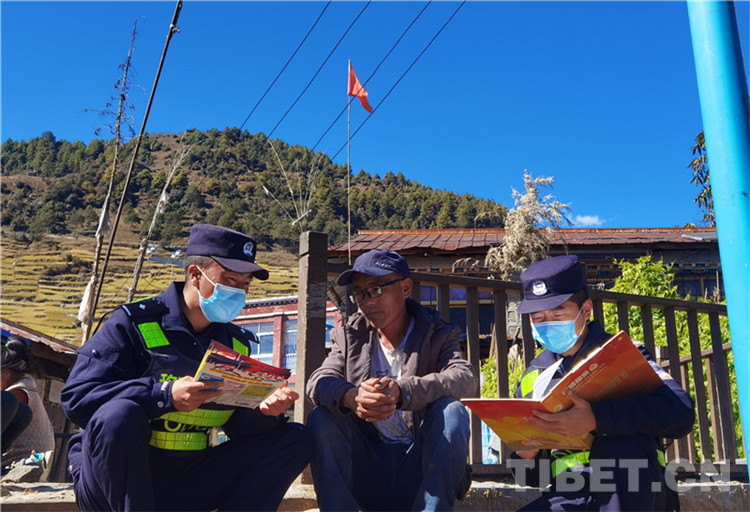 Police carry out legal knowledge promotion to local residents.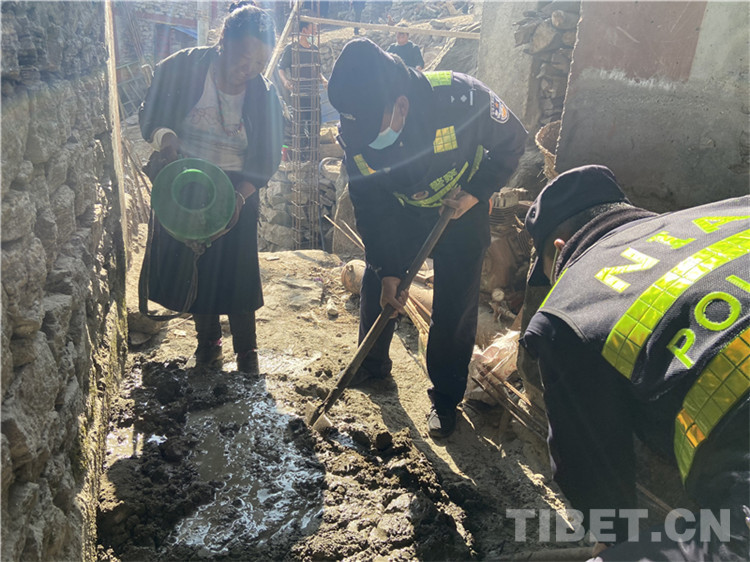 Police are helping build new houses for locals.