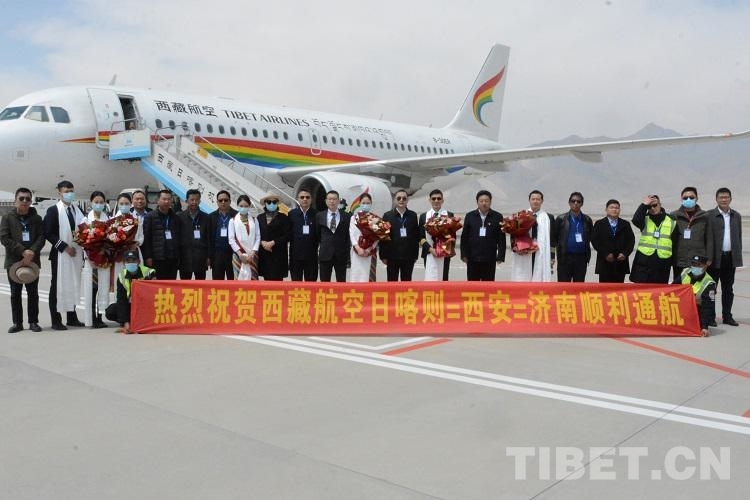 The opening ceremony of the launch of the flight
At 2:00 pm on March 29, as an A319 passenger plane from Tibet Airlines slowly landed at Shigatse Heping Airport, the first direct flight from Jinan, Shangdong province to Shigatse was launched successfully.  
"It's the first direct flight from Jinan to Shigatse. It feels fast and convenient. This is really good news for we travelers who often travel between Shandong and Shigatse," passengers on the inaugural flight said.  
The crew of the first flight said that in the past, there were few flights from Jinan to Shigatse, and transfers were required during the journey. The opening of the Jinan-Xi'an-Shigatse direct flight firstly reduced the flight time by more than one hour, and secondly, the flight frequency will be maintained daily.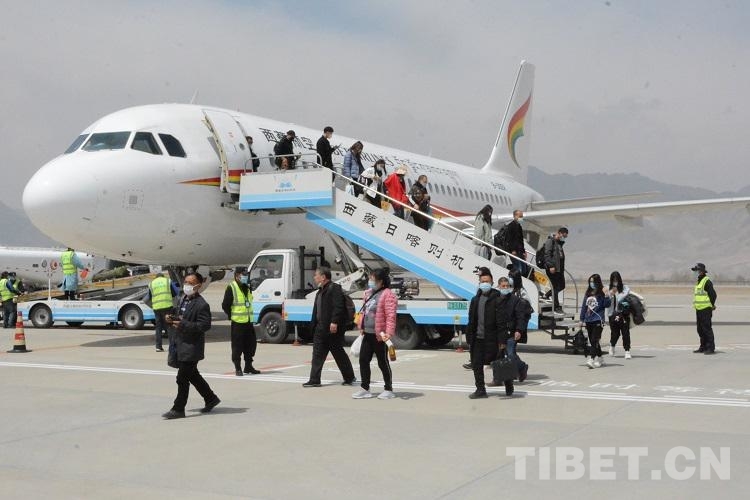 Passengers are arriving at Shigatse