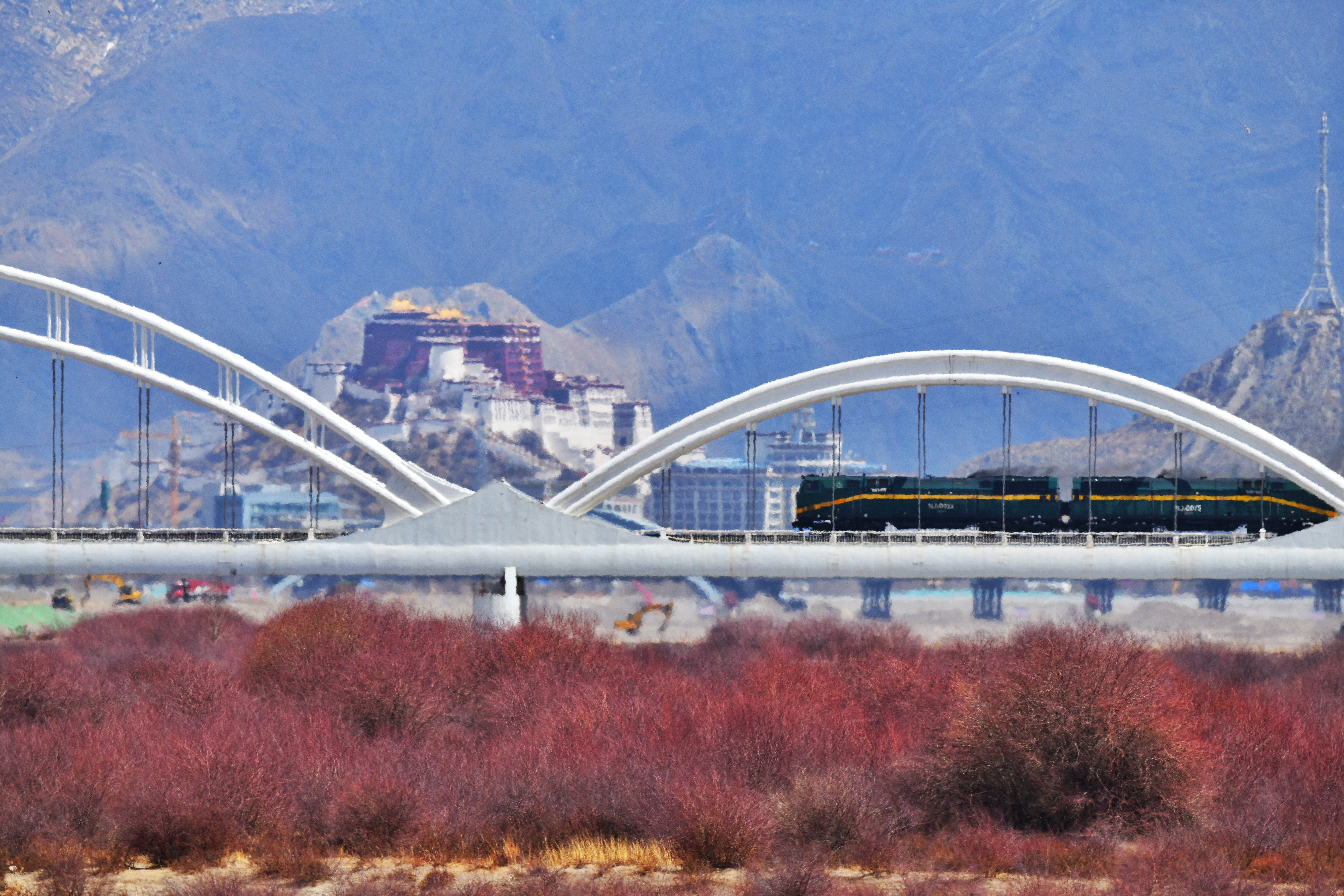 A train passes through the Lhasa River Super Bridge. [Photo by Tenzin Shedan/For chinadaily.com.cn]
The Tibet autonomous region has made remarkable progress in improving its transportation infrastructure and expanding its transportation network over the past few years, Qi Zhala, chairman of the regional government said in the government work report delivered on Wednesday at the fourth session of the region's 11th People's Congress in Lhasa.
The region now has 117,000 kilometers of paved roads in the countryside and in cities, up 50 percent during the 13th Five-Year Plan period (2016-20) from the end of the previous period. The region's highway network - wider roads for higher-speed traffic - now stretches more than 688 km, 18 times what it was at the end of 2015, Qi said.
The length of the railway network in the region has reached 954 km, an increase of 253 km during the 13th Five-Year Plan period.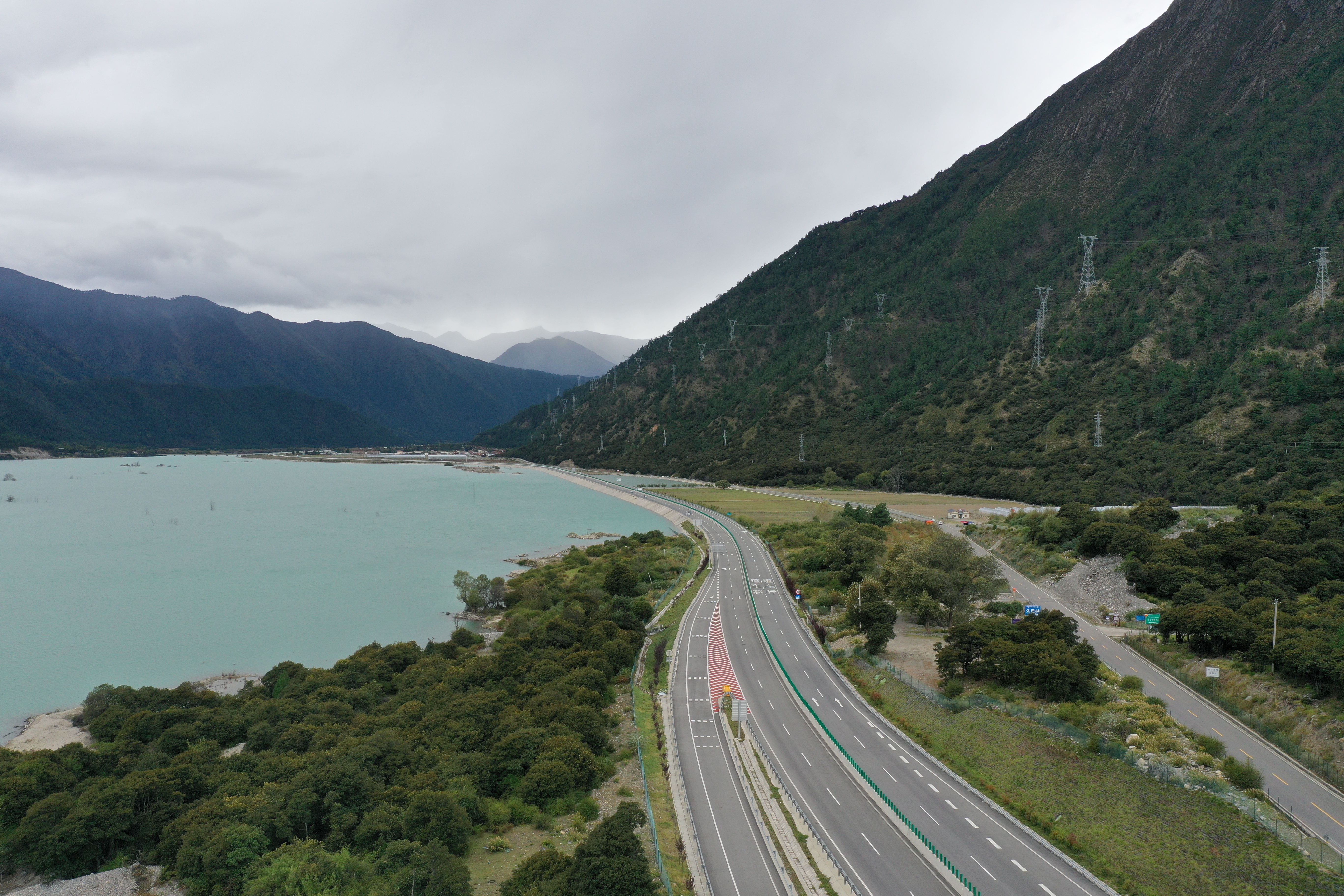 A view of the South Ring Road in Lhasa, Tibet. [Photo by Phenthok/For chinadaily.com.cn]
"The highways from Lhasa to Nyingchi and Gonggar Airport to Tsethang are operational, along with the Shigatse Airport Highway, and the region has been accelerating its progress on the Lhasa-Nagchu, Lhasa-Shigatse Airport and Lhasa-Tsethang highways," Qi said.
Tibet has a total of 130 domestic and international air routes, linking 61 cities, and the region's local residents are offered discounted fares.
Looking ahead, Tibet plans to invest more than 50 billion yuan ($7.7 billion) to promote the construction of more transportation infrastructure and improve the quality of transportation services in the region.
In addition, it will debut the high-speed Fuxing bullet trains on the Lhasa-Nyingchi Railway in June.